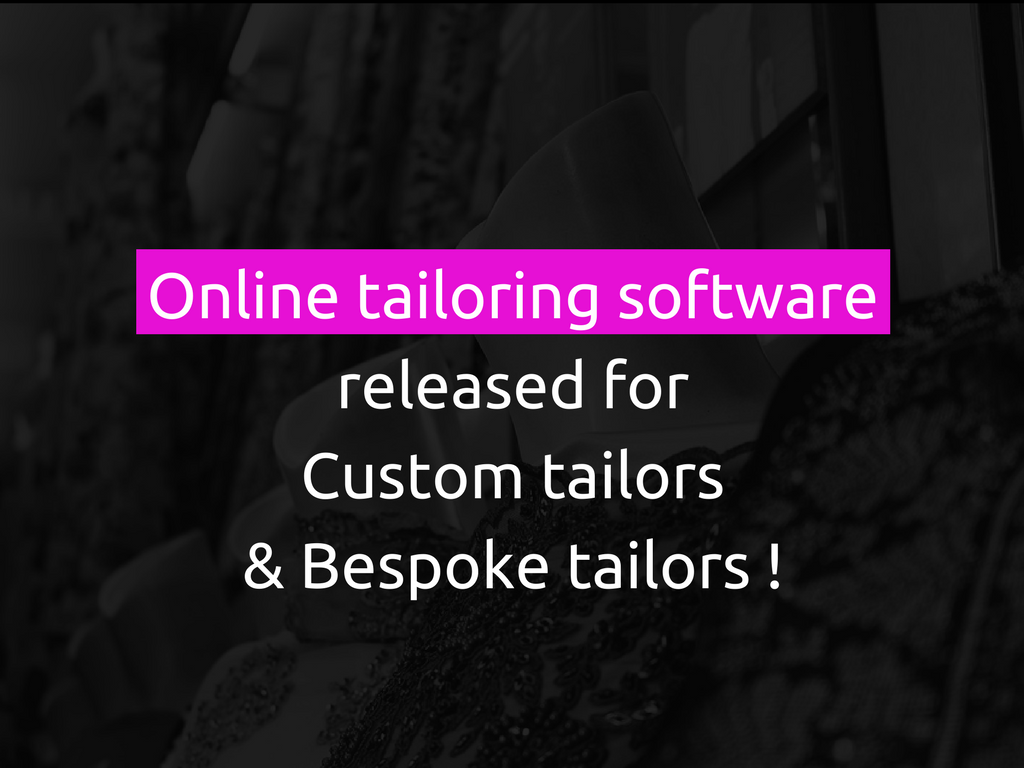 The Best Way To Run Successful Online Custom Tailoring Business
Business people can start their online clothing store with less investment. In today's world fashion and tailoring fit together like coffee and cream. It's nearly impossible to imagine one without the other.
In the age of smart phones and modern bespoke tailoring, fashionistas are turning their head to the most popular e-commerce platform to share their upcoming styles, showcase, sell the hottest new trends in the world of men's fashion, women's fashion, kid's fashion.
Hit your online custom tailoring business with these below instructions
1) Choose perfect e-commerce features for your business
If you build an online business website with ecommerce platform ( php, wordpress, magneto, joomla anything if you wish ) that has the biggest role to play in its success. Website with online shopping cart which makes your customers more comfortable to fulfill their needs without stepping out from their home. So business people should be keen in building their business strongly in the e-commerce platform to satisfy your customers. Exclusively tailoring business needs ecommerce website to grow their business in digitally.
This is the solid advice about business growth that anyone can use to sell their unique products in online.
2) Smart Way To Run Your Business
Business people can build their online tailoring store by analyzing their competitor. But for some business people, they may feel difficult in spending days and researching their competitor.Here is an easy way for business people to launch their online custom tailoring store within a short span of time similar to your competitor.
Business people can build their custom clothing website from the scratch with an online tailoring software. The software has all features and can be integrated easily into your website. Through this software, people can start their website with top online tailoring business features for attracting fashion lovers.
How to choose the right online custom tailoring business software for success?
Fit4bond has created a standard system that is specially designed for tailors, Fashion designers & business people to make the process simple and straightforward in launching their custom tailoring store.
Customers can choose from a range of the highest quality, luxury fabrics; from a variety of suit styles and cuts and through our unique custom tailoring tool, Fit4bond assures for a perfect fit guaranteed. Custom tailoring software allows you to customize your suit with a range of options including suit cut, lapel style, jacket and arm length and customized details including lining, embroidery and more.
Taking that first step into custom tailoring platform is always the hardest. Our custom tailoring tool is available in online for 24 hours a day to enlighten business people life.
Elevate Your E-tailoring Store with fit4bond which provides its business addons for Php website & unique plugin for WordPress and extension for Magento to satisfy business people requirements and make them happy.
Tags :
E-tailoring software,Custom Tailoring Business,Custom tailoring tool,online custom tailoring store,Startups,Entrepreneurs,Custom Tailoring Software,Custom Tailoring platform,E-Tailoring Store,Bespoke tailoring Software
Fast-Track Your Tailoring Business in Online With High-End Custmozied Design Tool
Subscribe with us for more fashionable e-commerce tailoring business ideas!!
Fit4bond - The Best software,script for custom & bespoke tailoring business.
Fit4bond is a custom clothes designing website software that includes all the impressive features of advancd shirt and suit design tool.
Fit4bond enables entrepreneurs and tailoring stores owners to start their custom cloth designing store online, which offers an easy to use tool to design shirt and suit. The tool guides the user step by step for designing their custom clothing by their own.