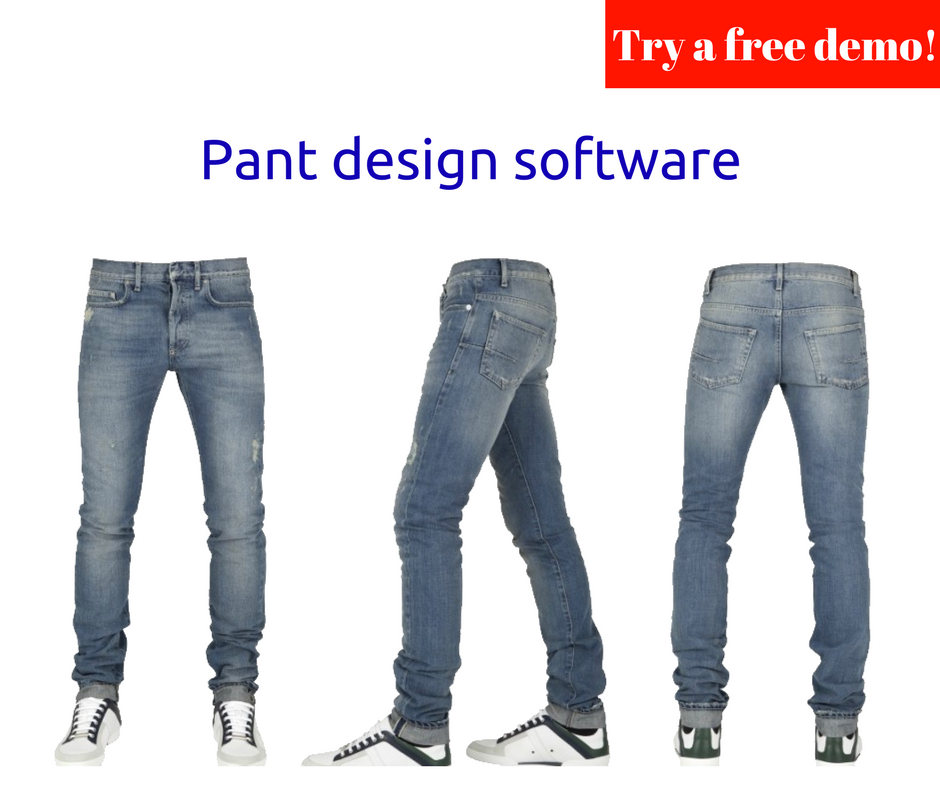 How pant design software actually works for clothing business?
One reason for rate of clothing business failure is competition. New designs are abundant in today's market. Clothing industry grows every day.
" Today's in-demand style will be tomorrow's forgotten look. "
Many individuals who are launching clothing business may succeed in a short span of time. The reason behind their success is, they have some artistic ideas which help them to run their clothing business successfully.
One such artistic idea is integrating pant design software.
Readers may think what is so exciting in pant design software?
If the owner of the store integrates pant design software in their clothing business website, then they can see the drastic growth of their clothing business store.
Now let us discuss the working of pant design software for clothing business
Users can design their own pants in various style that suits your body even without knowing about the art of tailoring & fashion.

Users can simply use drag and drop options to design your pants.

The owner of the store can change their design templates according to their current design trends. With the help of design templates, users can design their cloths in a stunning way.

The owner of the store can allow users to choose from a variety of combinations and eventually users will come up with something that suits your taste.

The store owner can use Vector-based functionality images. Vector-based functionality is capable of producing high-quality outputs.
What is the vector-based images in a clothing store?
Vector-based images will be apt for customisation option.It's easy to change the color scheme of the pants. With vector based functionalities, users can easily customize or alter each section of pants according to their requirement. Vector-based images cannot be downloaded and used by other users.
About Fit4bond :
Fit4bond provides pant design software for clothing & fashion business store to improve their sales.It's easy to create and manage your own website templates without any additional tools.
Fit4bond provides an impressive features for building a custom clothing store. Fit4bond offers visual product configuration for clothing business store to close more sales instantly.
Tags :
online pant design software,cloth customization software,product customization software,online tailoring business,online tailoring platform,online tailoring software,Tailoring design software,custom clothing store script,custom tailoring store script,online clothing business store software,startup
Fast-Track Your Tailoring Business in Online With High-End Custmozied Design Tool
Subscribe with us for more fashionable e-commerce tailoring business ideas!!
Fit4bond - The Best software,script for custom & bespoke tailoring business.
Fit4bond is a custom clothes designing website software that includes all the impressive features of advancd shirt and suit design tool.
Fit4bond enables entrepreneurs and tailoring stores owners to start their custom cloth designing store online, which offers an easy to use tool to design shirt and suit. The tool guides the user step by step for designing their custom clothing by their own.