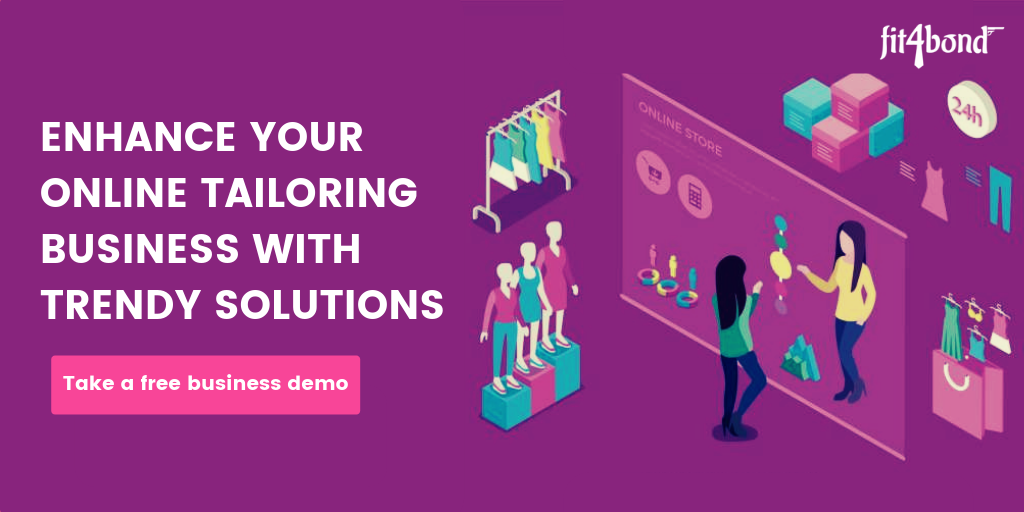 ENHANCE YOUR ONLINE TAILORING BUSINESS WITH TRENDY SOLUTIONS
In today's fashion world, building an online tailoring business store with trendy features is not an easy task. So, in the tailoring business industry every day the competitors are getting high with different ideas. Not all the tailoring businesspeople reach the success point.
So, to overcome such problems, hire the best online tailoring software to make your business as successful one.
Tailors may ask,
"How to choose the best software from the crowd"?
Thousands of online tailoring software are there, but not all those software offers the best features to build your online tailoring business store.
Every tailor needs to attract their customers with unique features to develop their business sale.
So,
Tailors! Do you want to attract your customers?
Yes, this is the most common thought for every tailor. But to satisfy the customer's requirements, tailors need to upgrade their online tailoring business store with the latest technology.
Today customers like to design their own apparel. So, if tailors allow their customers to design their own apparel. Then, customers will get satisfied if they design their own apparels according to their own creativity.
Tailors allow their customers to view their designed apparel completely with the 3D visual showcase feature.
Integrate the latest features to make your online tailoring business high and also strong customer base can be built.
Are you aware of the software to build your online tailoring business?
Fit4bond is the most trusted and successful online tailoring software in India.
The major highlights of fit4bond software are,
Customers can select their own desired fabric model.
Style selection like collar type, cuffs, buttons etc.
Taking an Online measurement.
3D visualization showcase.
About Fit4bond :
Fit4bond is an awarded software to create your online custom tailoring business store with complete solutions. Fit4bond provides advanced high features, easy and affordable tailoring software to give 100% customers satisfaction.
Tags :
Online custom tailoring software, Fashion lover , 3D visual software, online tailoring store builder, custom tailoring platform, custom tailoring business, online tailoring business software, customized tailoring software, cloth customization software
Fast-Track Your Tailoring Business in Online With High-End Custmozied Design Tool
Subscribe with us for more fashionable e-commerce tailoring business ideas!!
Fit4bond - The Best software,script for custom & bespoke tailoring business.
Fit4bond is a custom clothes designing website software that includes all the impressive features of advancd shirt and suit design tool.
Fit4bond enables entrepreneurs and tailoring stores owners to start their custom cloth designing store online, which offers an easy to use tool to design shirt and suit. The tool guides the user step by step for designing their custom clothing by their own.