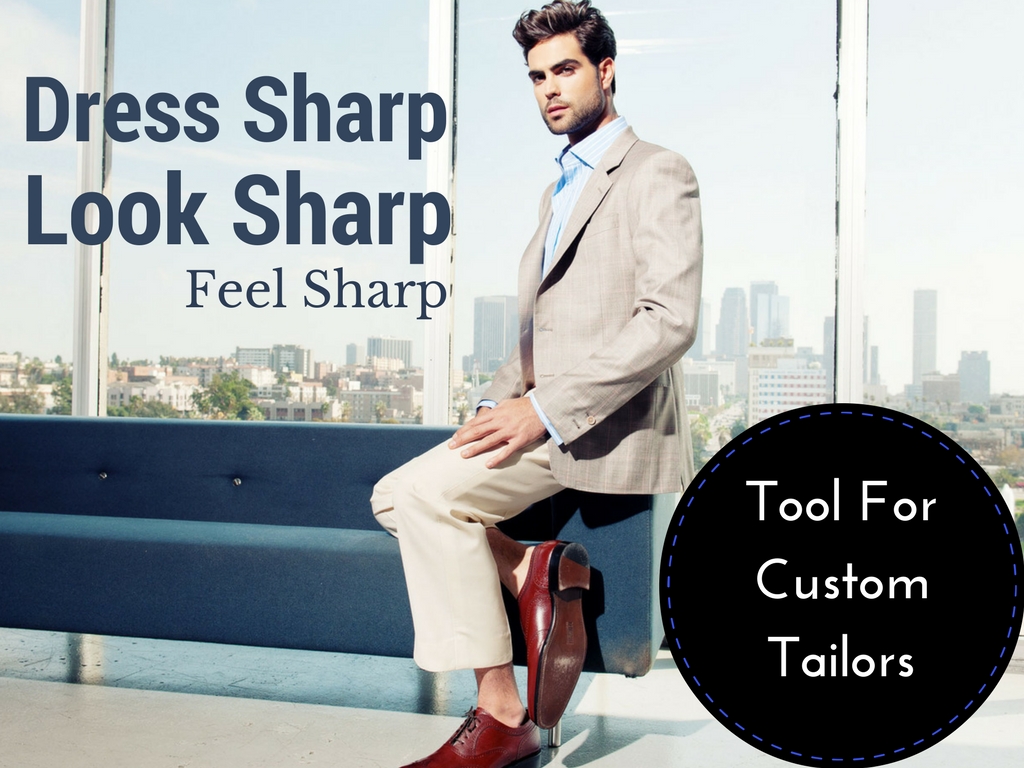 Get The Best Fitting Apparels Designed By A Custom Designing Tool
Custom apparel manufacturers provide for both men and women the finest and totally versatile and artistically stylized custom apparels which will help them to look superior when compared with others. A custom apparel manufacturing unit has numerous top mark services that include design and development, consumer requirement, vendor compliance, quality checks, shipping and packaging. Custom apparel manufacturers give you a personal touch and it turns an ordinary into a unique one.
Any artistic endeavor can be translated to a piece of apparel using the tools available at an online shirt/suit design tools. Unique designs symbolizes your pride.
General Rules For The Right Fit
Slim Fit: Chosen by the trendy and dapper men of today, slim fit suits are made to sit close to a man's body with trimmed down features such as the lapel and leg openings. The blazer length will also tend to be shorter allowing the body to appear taller. As such, slimmer men with lighter builds are best suited to slim fit suits.
Modern Fit: The modern fit suit takes elements of the slim fit cut and adds a bit more room for breathability. The shoulders are still narrower than a classic fit but the arm holes are higher than a slim fit. Medium build men are best suited to this cut.
Classic Fit: The classic fit suit is designed for the more traditional crowd. Usually deemed power suits or corporate suits, the classic fit allows for the most room in the shoulders and torso area. This is best suited to men with bigger frames.
Fit4bond launched its tool specially for tailors to design their apparels like shirt, suit for both men and women.Through this tool the customers can design their apparel by choosing the style of pocket,lapel etc. After designing their apparel the product can be viewed in a 360 degree rotational manner.
Today's technology has grown up. People are not ready to waste their time by visiting the tailors shop for their apparel.In today's world trendy tailors works smarter by using a tool to attract more customers around the world.If tailors use this fit4bond tool,their customers can
Dress Sharp – Look Sharp – Feel Sharp
Its time for tailors to make your customers satisfied with the best fitting apparels.
Tags :
Custom clothing script, online tailor store script, online tailor store clone script , online bespoke suits, online bespoke shirts,Custom Tailoring Platform, Shirt Design Tool,Online Tailoring Business,Online Men Apparels,Start online tailoring Business.
Fast-Track Your Tailoring Business in Online With High-End Custmozied Design Tool
Subscribe with us for more fashionable e-commerce tailoring business ideas!!
Fit4bond - The Best software,script for custom & bespoke tailoring business.
Fit4bond is a custom clothes designing website software that includes all the impressive features of advancd shirt and suit design tool.
Fit4bond enables entrepreneurs and tailoring stores owners to start their custom cloth designing store online, which offers an easy to use tool to design shirt and suit. The tool guides the user step by step for designing their custom clothing by their own.