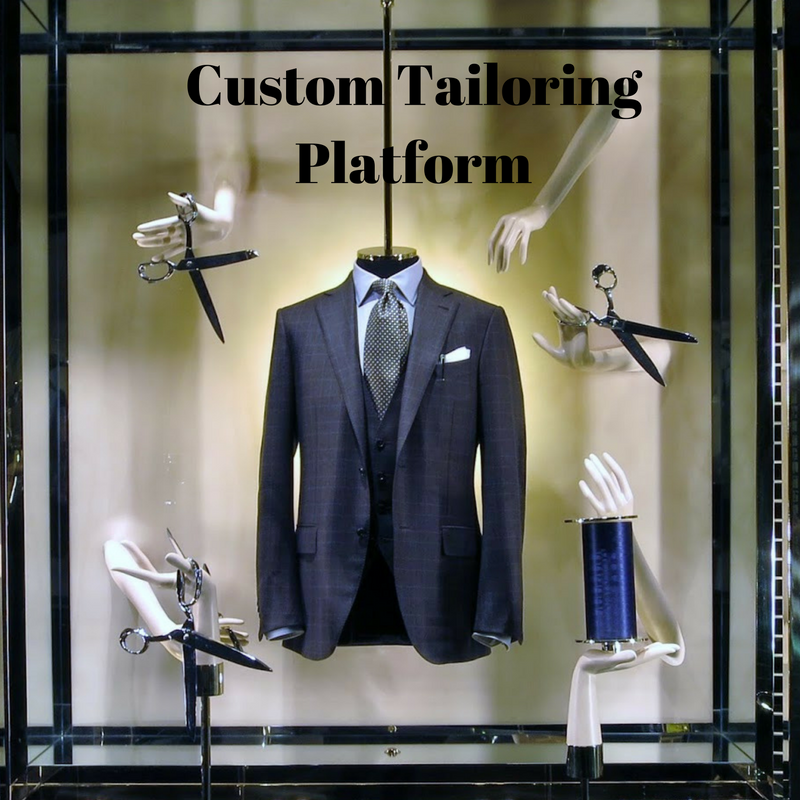 Fully Costomizable & Expandable Tailoring Solutions @ Fit4bond
Invest your Hard-earned money to create & establish online custom tailoring business @ Fit4bond.

It offers you best ecommerce platform to run online custom tailoring business with in-built of designing tool. itailor.com - who are the top most custom tailoring business website,running the show in online business in good ROI & which is your recommended website one who can get the sparkling ideas for startups.

Fit4bond meets customer's standard along with quality standard. It brings your exact audience to your online business with our amazing 3D clothes designing tool. It's no.1 solution provider for custom tailoring business. This solution developed after realizing the problems & burdens of custom tailors. It will be enriched your online business with greatest ROI & getting trendsetters to your business through engagement of online clothes designing tool.

@Fit4bond provides a well-designed package making it easy for young entrepreneurs & startups to launch their dreams into live. We follows the metrics behind " Go Wherever Your Customers Goes ".

Fit4bond – Tailored Ecommerce Development Features for Custom Tailors:
Design for multiple devices with Compact ability.
Easy Integration with your Payment Gateway Account.
Customize your custom clothing online store with ease using our powerful admin end.
Mobile and tablet ready in minutes.
Ready made software is always online. Everything is automated and easy to use.
Instant Chat Room is always working for you!

"Try to Find the Right People not the Best People"
START CUSTOM CLOTHING Website in your budget !!

Just See Our Software Demo!! We Wish Work With Right People Like You!!
Tags :
Custom tailoring platform, Custom tailoring store, Custom clothing, Websites for Custom tailoring, Online store for custom clothing, Custom tailoring portals
Fast-Track Your Tailoring Business in Online With High-End Custmozied Design Tool
Subscribe with us for more fashionable e-commerce tailoring business ideas!!
Fit4bond - The Best software,script for custom & bespoke tailoring business.
Fit4bond is a custom clothes designing website software that includes all the impressive features of advancd shirt and suit design tool.
Fit4bond enables entrepreneurs and tailoring stores owners to start their custom cloth designing store online, which offers an easy to use tool to design shirt and suit. The tool guides the user step by step for designing their custom clothing by their own.