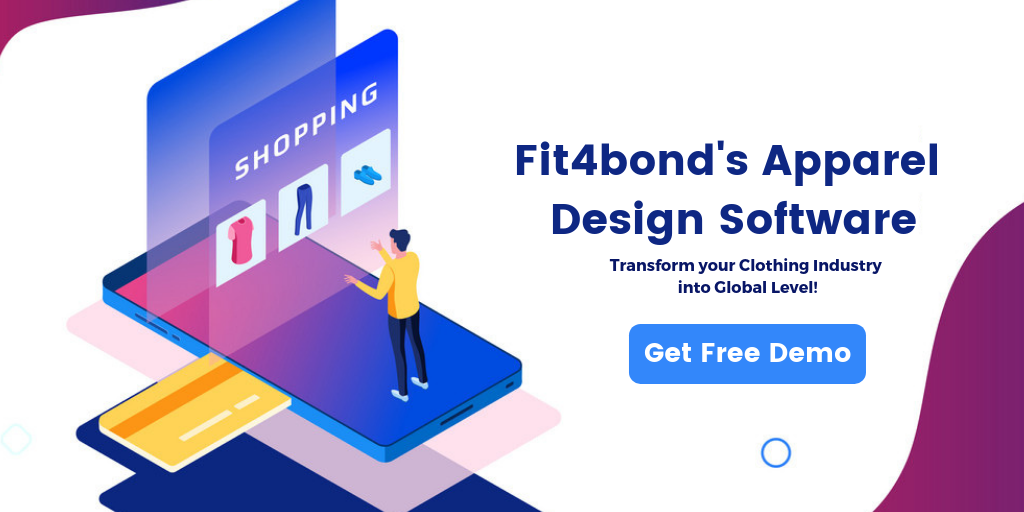 How Fit4bond's Apparel Design Software Transforming Clothing Industry?
Looking towards the current survey "Every year, online sales are rising fastly". This is something every business sector people should know it.
E-commerce shares the static growth of total retail sales from 2015-2021
This static growth clearly it says, In 2017 e-retail sales accounted for 10.2% of all worldwide retail sales. In future 2021, it is expected to be in 17.5%. Regarding the online sales growth, Clothing business is one of the major parts on it.
Why because in the past 10 years the online clothing sales were in growth but only 40% of business people moved to online.
But now we are in the digital era, where the first thing a customer looks for a product in online.
A picture says it all,
So now, the majority of clothing business owner also transforming their business from offline to the online platform. Though, the online clothing business is in countless growth, to get succeed in the E-commerce platform read this article!
As, Customers getting attracted towards online shopping for apparels, one of the best strategies to make your clothing website more attraction, provide " Customization options" to your customers it makes them design their unique apparel and also automatically it makes your brand name to look very unique in today's e-Commerce world.
The online apparel customization trend increases in growth, moreover, this attracts the customers of all the ages.
So, by integrating " High-end Apparel design software" with latest technologies on your clothing website, Customers can customize any kind of apparel whether it is men apparel/women apparel/ kids apparel whatever it may be.
Currently, Are you now looking for the "High-end online apparel design software" to integrate on your online clothing store?
Fit4bond- online apparel design software & tool perfectly fits for you no matter whether you are a clothing business or fashion designer or wholesaler. Our team offers complete end-to-end solution according to your business needs which makes your customers to customize their own apparel in the real-time experience on your website without stepping into the physical store.
Features of our Fit4bond - Apparel design software:
1.All browsers conformable
2.Social media sharing
3.User-friendly integration with E-commerce platform
4.Multiple language support
5.Customized product options
6.Online apparel measurement size
7.3D realistic product showcase
8. Zoom In & Zoom Out
Do you want to know how our online apparel design software works on your clothing business?
Tags :
Best Fashion Design Software, Apparel Design Software, Custom Apparel Design Software, Bespoke Apparel Design Software, Ready made Apparel Design Software, Custom Apparel Design tool, Bespoke Apparel Design tool, Men clothing design software, women clothing design software, Shirt design software, Pant design software, Kurti design software, Saree design software, kids clothing design software, Product design software, custom Shoe design software
Fast-Track Your Tailoring Business in Online With High-End Custmozied Design Tool
Subscribe with us for more fashionable e-commerce tailoring business ideas!!
Fit4bond - The Best software,script for custom & bespoke tailoring business.
Fit4bond is a custom clothes designing website software that includes all the impressive features of advancd shirt and suit design tool.
Fit4bond enables entrepreneurs and tailoring stores owners to start their custom cloth designing store online, which offers an easy to use tool to design shirt and suit. The tool guides the user step by step for designing their custom clothing by their own.