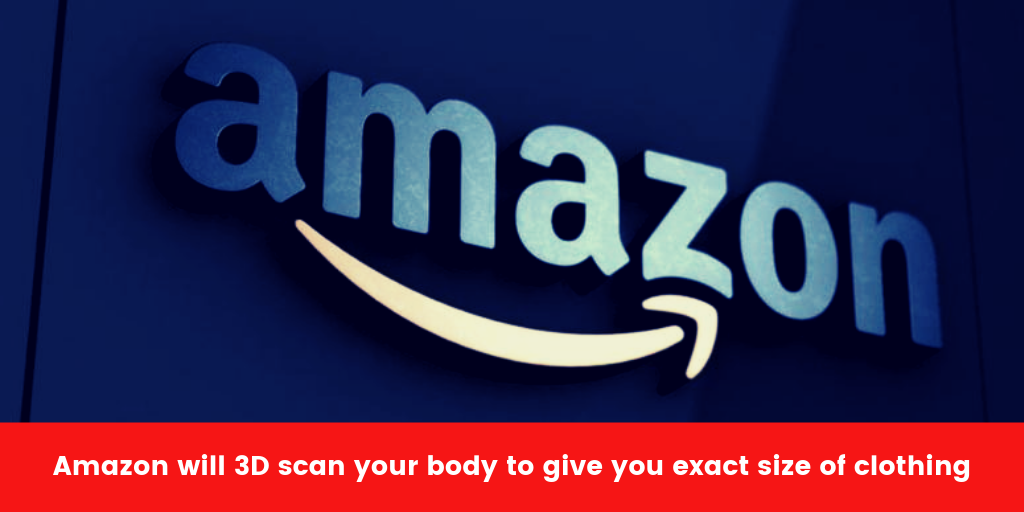 Amazon will 3D scan your body to give you exact size of clothing
Washington: Online shopping websites collect a lot of data to know your preferences and show you customized content which you would like. Now, Amazon is reportedly going a step ahead to physically scan your body to show you the clothing which fits you perfectly.
The e-commerce giant is reportedly inviting customers (volunteers) to its New York office in order to keep a tab on their body shape and size over a 20-week period via 3D scanning.
These volunteers will visit twice a month in order to allow Amazon a better understanding of the changing human body, Digital Trends reported. In turn, Amazon will give them gift cards worth up to USD 250.
The idea behind this project is apparently to help Amazon provide you with the best fit of clothing and in turn, reduce the number of returns the company has to deal with on a daily basis.
Source from - www.mid-day.com
About Fit4bond :
Fit4bond is the best 3D Body Scanner & Measurement App Development Company in India. Our 3D body measurement app gives professionals that ability to perform a full body scan, Preview 3D models, exact measurements, track changes in body shape, and much more.
It allows customers to enters details about the measurement. Once customers enter the measurement, automatically it finds detailed landmark on the body in avartar model. At the time we provide the app by request.
If you want to launch your own 3D body scanner & measurement app with latest technology? Or want to know how our Apps works? Take a free demo here!
Tags :
Amazon, 3D body scanner, 3D body measurement, 3D body scanner app, 3D body measurement app, 3D body scanner app development, 3D body measurement app development, Virtual fitting room app development, Augmented reality
Fast-Track Your Tailoring Business in Online With High-End Custmozied Design Tool
Subscribe with us for more fashionable e-commerce tailoring business ideas!!
Fit4bond - The Best software,script for custom & bespoke tailoring business.
Fit4bond is a custom clothes designing website software that includes all the impressive features of advancd shirt and suit design tool.
Fit4bond enables entrepreneurs and tailoring stores owners to start their custom cloth designing store online, which offers an easy to use tool to design shirt and suit. The tool guides the user step by step for designing their custom clothing by their own.