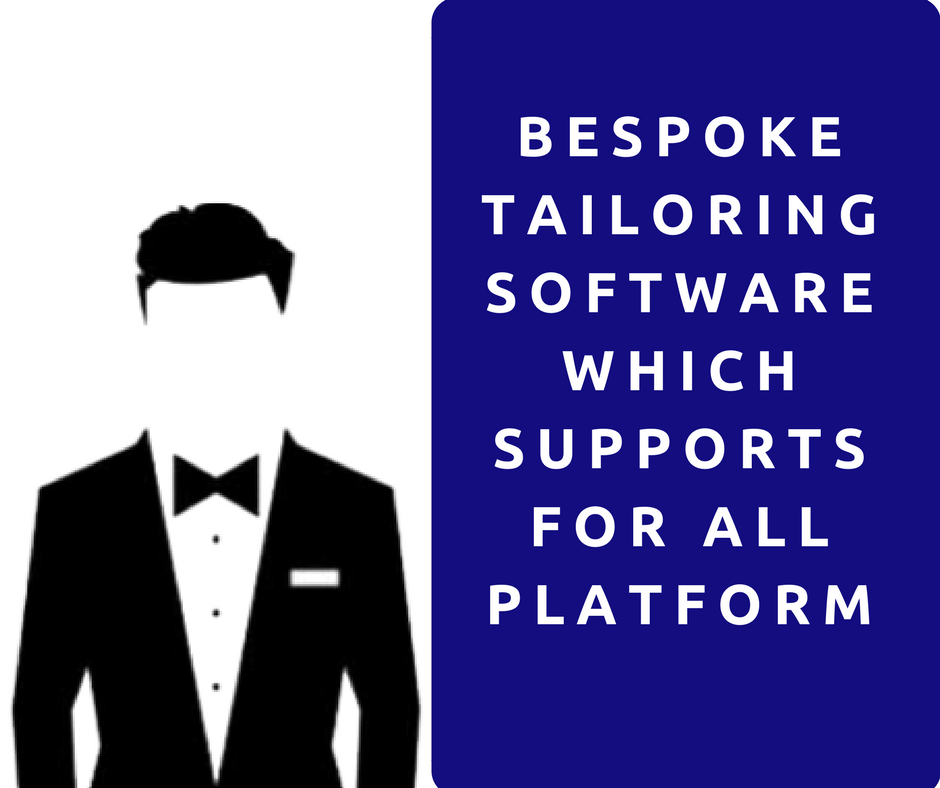 The best bespoke tailoring software for starting online business - Fit4bondTM
Changes in the bespoke tailoring business will bring more sales opportunities and increases the chances of growth in tailoring industry.In this digital world era, people would like to search each and everything over the internet and hoping to buy it from an online tailoring store. Tailors are making their identity by creating a website. Every moment, with the support of technology, tailors are trying to find out some solutions that can easily resolve user end needs without wasting their time, money and without any help.
If bespoke tailors want to compromise their users in an online platform?
The solution is here...
Bespoke tailors can build an online tailoring business platform where their users can customize their apparels with their own body measurement. Tailors may think,
Is it possible in realtime @ affordable price?
Yeah!
Fit4bond is a leading service provider of bespoke tailoring software who did some online market research and had came with a great solution for all online tailors or clothing business store owners who are selling bespoke clothes for men's & women's apparels.
Fit4bondTM provides innovative solutions for bespoke tailors
Bespoke tailors can build an user-friendly e-commerce website with help of bespoke tailoring software. It will not build the site alone even it boosts the sales with marketing addons.

Bespoke tailors can integrate an online body measurement module for their users to record their body measurement. Tailors can also direct their users with crisp measurements for their perfect outfit.

Bespoke tailors can list their new arrivals, samples on their website.so that users can get an idea about their outfit while they customize it.

After the completion of customization, bespoke tailors can show off their customized apparels to the end users in a 3D realistic manner

Bespoke tailors can also integrate various payment gateways for the comfort of the end user

Bespoke tailors can also start their e-commerce tailoring store for more sales

Bespoke tailors can track their orders & shipping with their backend access.
By integrating fit4bond's bespoke tailoring software, tailors can definitely reduce their manual work. You can deliver the services easily & concurrently.
If tailors have any query regarding bespoke tailoring software
Book a free demo!
Tags :
bespoke tailoring software,bespoke tailoring platform,bespoke tailoring script,online tailoring platform,online tailoring business,online tailoring software,custom tailoring store script,custom clothing store script,startup,suit design tool,suit design software,entrepreneurs
Fast-Track Your Tailoring Business in Online With High-End Custmozied Design Tool
Subscribe with us for more fashionable e-commerce tailoring business ideas!!
Fit4bond - The Best software,script for custom & bespoke tailoring business.
Fit4bond is a custom clothes designing website software that includes all the impressive features of advancd shirt and suit design tool.
Fit4bond enables entrepreneurs and tailoring stores owners to start their custom cloth designing store online, which offers an easy to use tool to design shirt and suit. The tool guides the user step by step for designing their custom clothing by their own.