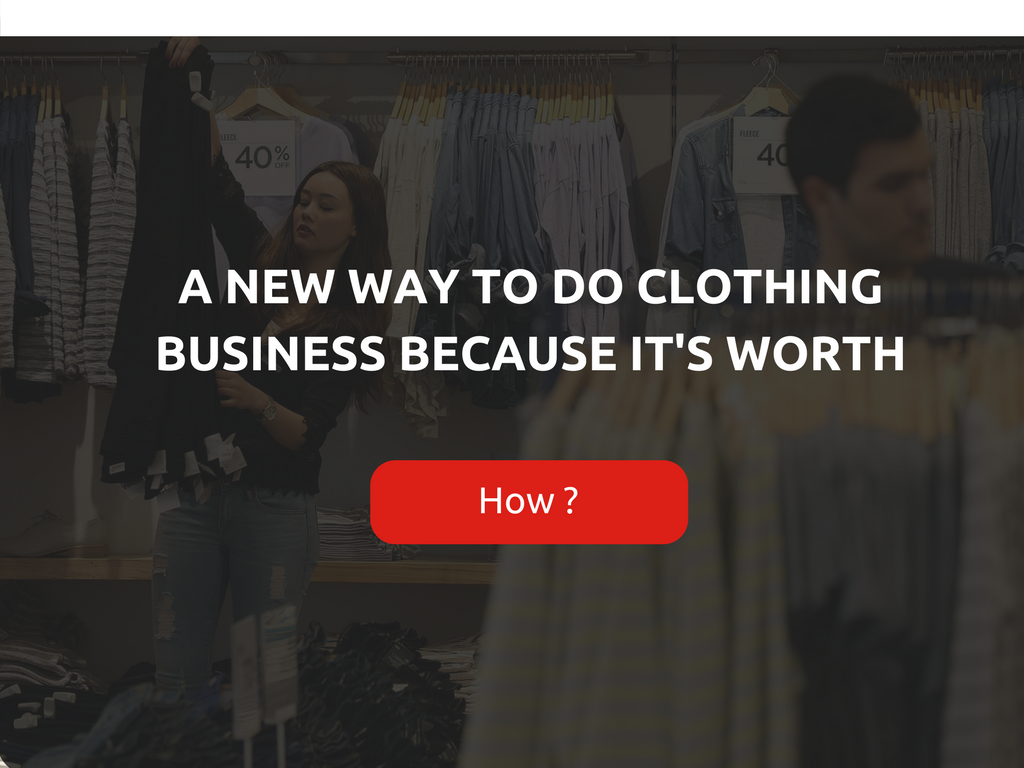 Create clothes customization store with ready to marketing solutions
Shopping for clothes in stores and offline shops have become a difficult task for current generation. Users are wandering for online clothing websites to purchase their apparels. Why people prefer shopping in online? In online people can get bigger discounts and they can customize their clothing as they wish. But users expectations have never been never satisfied completely with online clothing shops. Because of their unfitted clothes. To minimize the burdern of user, clothes customization store came into existence.
Will see how it works & what does for you ?
Why to create clothes customization store ?
With current technology support, online clothing store can be started similar to an e-commerce site. Today's people mindset is like they want to buy & fitting their clothes everything in the same place. But in ecommerce site features, they dont have the features to design their apparels as people wants.
What is clothes customization store ?
Clothes customization store combines the business components online store features (i.e) ecommerce features and clothing customization features. So in trend, we are using the term as clothes customization store.
May, everyone they have clothes business in online with ecommerce features. But no more users are living there because people havent faith on normal ecom facilities. So business should need to engage with clothes customization features.
Here is why, clothes customization software releases to develop their business store with clothes customization in online. Additionaly, ecommerce website with clothes customization features make users to interact in longwhile. Users they get everything in one end at clothes customization features with ecommerce store.
So, create online clothing customization store is brilliant idea to make your clothing business wider over outreaching the public with new & easy conversion flows.

What is the scope of cloth customization store with ready to marketing solutions ?
Starting a clothing customization store is not enought to market yourself in digitally. In online platform, marketing is everything, it is pulse for every digital business otherwise will not create more attention.
There is a way to increase your website marketing after launching it by yourself. How is it possible that you may think. Its possible with ready-to-marketing solutions while developing your clothes customization store by developer.
You need to hire developer or freelancer to do the marketing features in your website is not possible. Because online marketing tricks are vast. Software it makes you free from high-headed operations with integrating ready-to-market solutions.
If you want to choose the clothes customization software, start to search & search wisely that should take easyway to kickstart your clothing store business on online. Because it creates a rapport to establish your online business.

About Fit4bond:
No industry is easy to break into, but that is especially true about apparel. Fit4bond paves a way to achieve your goal in the clothing industry. Fit4bond provides a script as software package with all features integrated into a single script.
Fit4bond offers cloth customization software with ready-to-marketing solutions which helps a lot for tailoring business, clothing business, new appareal business logics. Fit4bond specializes in :
1)Gives 100% customization solution
2)Gives 100% satisfaction guarantee
3)Experts provide 24/7 technical support to develop your business
Know more innovative ideas to develop your clothing store by
Tags :
cloth customization software,cloths customization store,online tailoring platform,startups,fashion,cloth designing software
Fast-Track Your Tailoring Business in Online With High-End Custmozied Design Tool
Subscribe with us for more fashionable e-commerce tailoring business ideas!!
Fit4bond - The Best software,script for custom & bespoke tailoring business.
Fit4bond is a custom clothes designing website software that includes all the impressive features of advancd shirt and suit design tool.
Fit4bond enables entrepreneurs and tailoring stores owners to start their custom cloth designing store online, which offers an easy to use tool to design shirt and suit. The tool guides the user step by step for designing their custom clothing by their own.