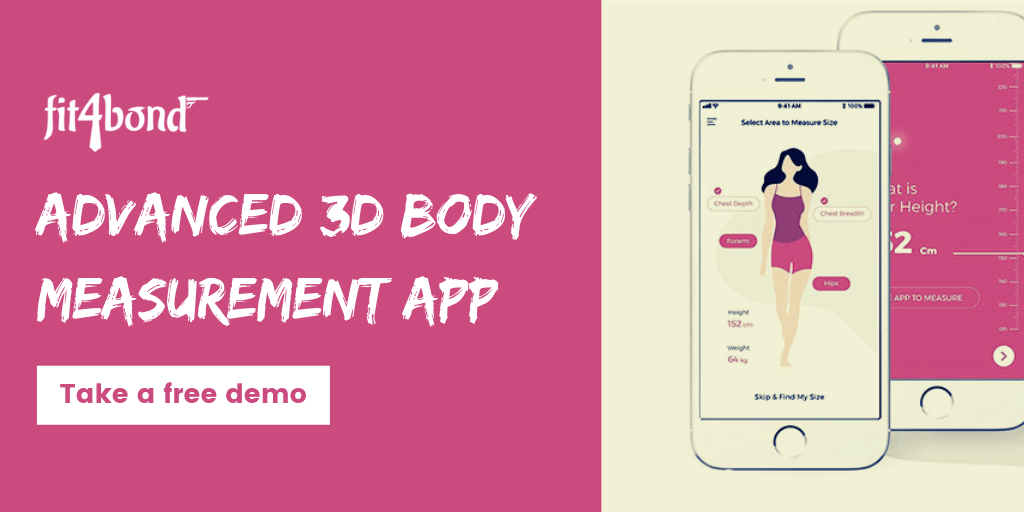 3D Body Measurement App - The New Game Changer For Online Shopping
In last five years, global apparel market is reaching a tipping point. But sometimes it's a curse of online clothing shopping. Online shopping is easy, it takes less time and customers can find everything they need.
But when we talk about online clothing shopping "Correct size and right fit" are the first things that comes in mind. However the experience is often disappointing for customers, since they always concern about size fitting, or real color of the product.
According to the recent research, between 30-50% of customers returned their purchased apparel in online, because of poor fit. Because of this customers nowadays feeling low to purchase their apparels in online.
Clearly you can look down the chart, majority of the customers wants to try out their outfit before adding to the purchase.
Yes, because shopping online is quite easy but finding the right size has been an ongoing challenged for customers. One size does not fit all when buying clothes online, it's hard to choose the right size and difficult to understand how a apparel will fit.
So, according to customers "online clothing shopping has always been a risky idea due to variations in sizing"
To fade all these problems from customers, Clothing business owner should analyze how to solve this issue!
Every business owners wants to be ahead of the game when it comes to knowing what customers want. Right?
If clothing store owner integrate 3D body measurement app on their website the success is yours!
"There is no doubt that 3D body measurement app has becoming a standard part of online clothing platform".
How 3D body measurement app will help to grow the online clothing business?
Customers are of different size and shape, with the help of 3D body measurement app, customers can easily take the exact measurement from shoulder to hip by holding mobile and capturing their exact size accordingly. Automatically, it makes customers more excite and trust-worthy store.
By implementing 3D body measurement app on your clothing website,3 important facts:
* Increased customer satisfaction & higher chance of customers becoming the repeat customer.
* Increases more number of shopping sales
* Decreased return rates, Since 60% of clothing returns due to the wrong size of apparel. In such case, 3D body measurement app can significantly reduce the return apparels.
To those clothing entrepreneurs who facing problems to grow their online clothing business! This is the right blog for you!
Instantly want to integrate 3D body measurement app to brighten your clothing store in e-Commerce website?
The one and only solution is here!
Fit4bond - Advanced 3D Body Measurement App Development Company
Fit4bond, makes it possible to satisfy every individual customer requirements. By implementing our app, it allows your customers to enter the details about the measurement and finds detailed landmark on the body and scans the exact size within a fraction of second user-friendly without any difficulty.
If you want to make brighten your online clothing business and want to make your customers to be more confident when they shop on your website integrate our 3D body measurement app with hot trending features.
Do you want to the hot trending features and benefits of installing our body measurement app?
Tags :
3D body Measurement app, 3D body scanner app, Online body measurement app, made to measure app, 3D body Measurement app development, 3D body Measurement app development India,3D body scanner app developers, 3D body Measurement app developers,3D body scanner app development
Fast-Track Your Tailoring Business in Online With High-End Custmozied Design Tool
Subscribe with us for more fashionable e-commerce tailoring business ideas!!
Fit4bond - The Best software,script for custom & bespoke tailoring business.
Fit4bond is a custom clothes designing website software that includes all the impressive features of advancd shirt and suit design tool.
Fit4bond enables entrepreneurs and tailoring stores owners to start their custom cloth designing store online, which offers an easy to use tool to design shirt and suit. The tool guides the user step by step for designing their custom clothing by their own.